I have been attending Montreal Impact games for years, dating back to the days at Claude Robilliard Stadium in Ahuntsic. We are fortunate to have a professional soccer team of this calibre and Joey Saputo merits all of our gratitude.
Saputo built this franchise from scratch, constructed and then expanded his own East End stadium (Stade Saputo) and gained entry into Major League Soccer. There have been highs and lows on the field from a performance standpoint and too many games of musical coaches. The team has a devoted fan base of pure soccer fans, primarily from the East End, but they are barely scratching the surface in terms of their potential.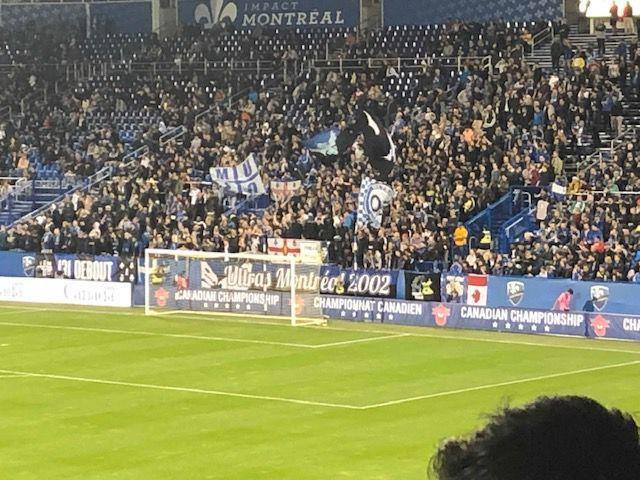 Last January I believe Saputo made his most significant move yet in pointing this franchise in the right direction by appointing Kevin Gilmore as president and Chief Executive Officer. Previously the Chief Operating Officer for the Montreal Canadiens and perfectly bilingual, he was precisely the right fit. It was Gilmore who oversaw a lot of the brilliant marketing developments with the Habs. Now he has full control of all decisions with the Impact.
The Impact have an impressive infrastructure in place, with a state of the art practice facility, an Academy, highly successful camps for children and youth and a pretty neat game presentation format at Stade Saputo with a different noted personality ringing the bell after goals by the home team. But attendance is inconsistent and Gilmore recognizes there is still much work to be done in that area.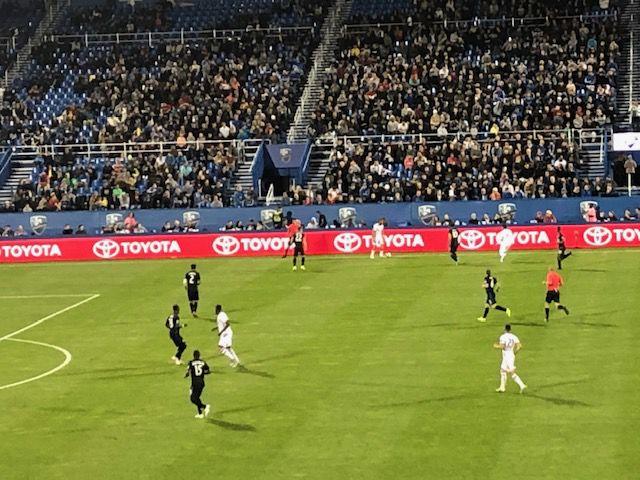 "I only came in last January at which point the 2019 season was pretty much planned," Gilmore told me in an interview in his Stade Saputo office September 18 before the Canadian Championship game between the Impact and Toronto FC.
Montreal won the game 1-0 and faces FC Toronto again next week in the finale. If they triumph again  they will be awarded the Voyageurs Cup and a berth in the 2020 CONCACAF Champions League - a pretty good consolation prize in an otherwards disappointing season.
"My first task was to understand the corporate culture of this franchise and get to know the key staff," Gilmore continued. "It is still an ongoing process. My biggest goal now is to instill a structure on both the business and soccer side that allows us to identify who we are as an organization and a team going forward and stick to a plan. We do not have an identity. We are a soccer team that plays in Montreal."
Gilmore has nailed it. One of my pet peeves about the Impact, especially since they entered the MLS, is the almost complete absence of players in the community: at schools, events and even their own soccer schools. The MLS collective agreement is partly to blame, but I have to believe Gilmore will find a way to deal with this.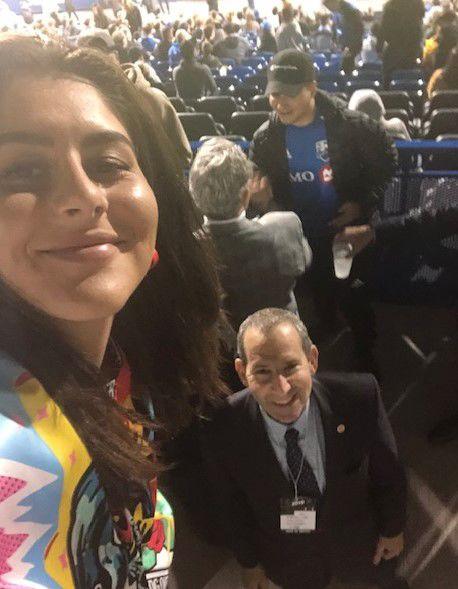 Whenever I see young soccer players from the West Island and the West End I ask them to name me two or three Impact players. Ditto for athletes and sports fans from the school board I work at. It is rare that someone can even come up with on. In the good old days, the likes of Mauro Biello, Adam Braz, Lloyd Barker and Nick DeSantis were so accessible we could contact them on our own. How can we get current star Ignacio Piatti out there?
The Impact have a lot of alumni living in Montreal. Could Gilmore try and emulate the format of the Canadiens and get ex-stars out to represent the team in an organized fashion? "We have not used our alumni the way we should," he conceded.
There is also the matter of the Impact not having a reserve team for local fans to follow and future prospects to get game experience. Gilmore played a key role in the development of the Laval Rocket franchise, the Habs farm team.
"We would need a league and a 6,000 seat stadium," Gilmore said. "But this remains another priority to come up with a solution."
Stade Saputo is an absolutely gorgeous facility to see a game. Every seat is a good one. Many are covered in case it rains. There is a fabulous ambiance. Odds are if you come to a game for your first time you will want to return.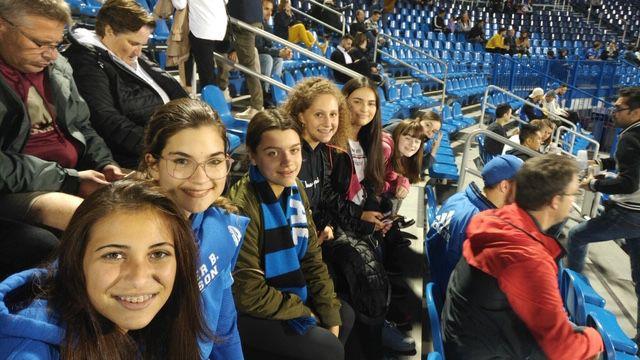 For the Toronto FC game I arranged for some female soccer fans from Lester B. Pearson High School in Montreal North to attend and they had a great time. It was an exciting match from beginning to end.