Each year at this time I get to travel around the world merely by stepping inside Place Bonaventure for  the International Tourism and Travel Show at Place Bonaventure. I did so today and if you are looking for ideas of where to go then this October 25 to 27 event is for you.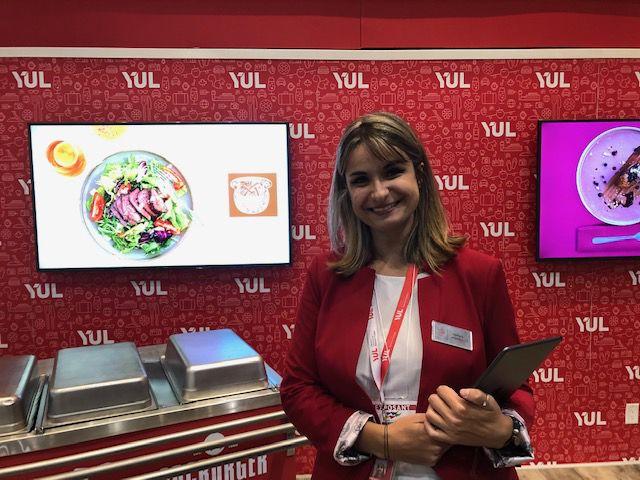 The main sponsor is the newly branded YUL Montréal-Trudeau International Airport which finally got me to ask someone at their gigantic kiosk what the three letters actually stand for. "It is just a code," said Justine.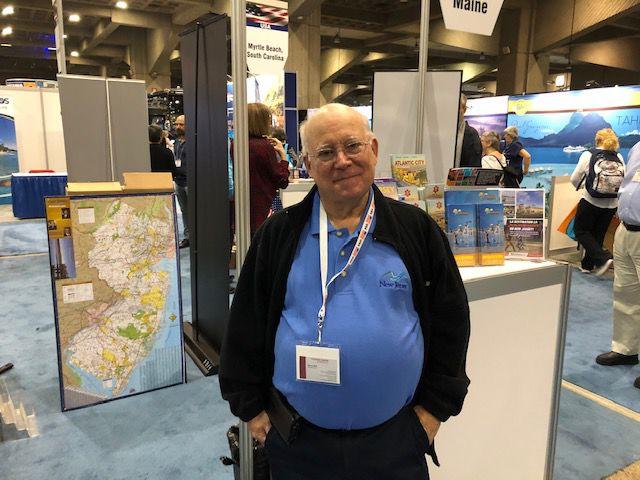 It was great to see my old friend Manny Witt, the ageless tourism guru. He and his daughter run the East Coast Traveller and  the New England Tourism bureaus out of Montreal. Today Manny introduced me to Jeffrey Vasser, the executive director of the New Jersey Division of Travel and Tourism. I shared with him how much I enjoyed my visit to the Wildwoods and Atlantic City a few years ago. It made me think of going back.
Baie D'Urfe resident Anna Bailet was at the Greater Miami Convention & Visitors Bureau table. Who does not love Miami? Time for me to go back there too. Next to her was Ashley Fernandez of VisitTampaBay.com, another spot I visited just two years and had a blast. Yes, a repeat trip to that area is on my agenda as well. Some other Eastern United States and Florida locales are represented.
Officials from the Office de la protection du consommateur are  there  as well. If your tour operator goes bust while you are away, there is a good chance this Quebec agency can assist you.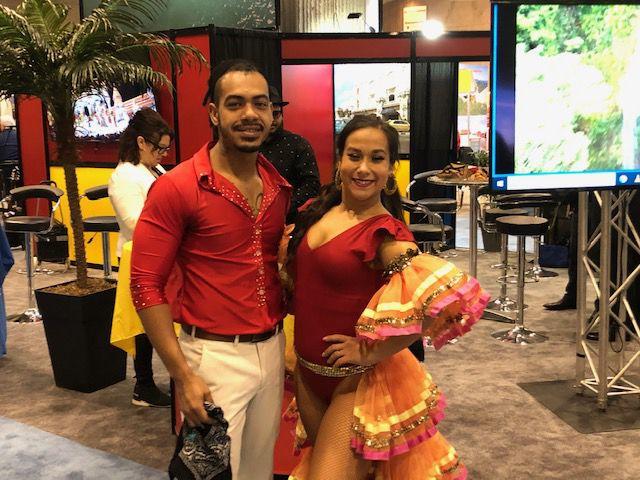 An open door to the world
Always adapted to the needs of travellers, the event offers visitors thousands of featured destinations and about 100 countries, including newcomers and major returning exhibitors, such as Jordan, Sri Lanka, Malta, Haiti and Saint Martin. Favourite destinations, such as Mexico, Cuba, the Dominican Republic, Guadeloupe and Spain are also on board.
Make way for conferences!
Visitors continue to have a keen interest in the show's conferences according to a survey conducted among visitors in 2018. Fifty-six per cent of the respondents attended one or more conferences, and 58 per cent of that group said they were the highlight of their visit. This year, about 100 renowned experts will take turns in a dozen conference rooms, totaling almost 400 free presentations over three days. Among the many topics covered are the highlights of South Africa, Cape Horn and Patagonia, river cruises, hiking in the Canary Islands, the Silk Road in Uzbekistan, Italy, a photo safari in Vietnam, Tunisia, Korea and Peru!
You can also learn more about the brand-new application Volyse, which offers virtual travel health services from a multidisciplinary team of health professionals. From their travellers' clinic, they provide information, personalized consultations, prescriptions and expert advice before, during and after your trip via a mobile application.
A chance to discuss what interests you
The Expert Zone is one of the show's star attractions. The Experts cover a wide range of subjects that fascinate travellers. Lydiane St-Onge of the popular blog Lydiane autour du monde is on hand to explain how to travel like a pro. Jennifer Doré Dallas of Moi, mes souliers is offering tips on how to spend less so you can travel more. Meanwhile, Yves and Sylvie from Cheveux gris et sac à dos are talking about how to enjoy backpack travel even if you're over 50. Several authors of Ulysses Travel Guides will also be on hand.
A world tour in three days
The event also features continuous performances as well as culinary demonstrations in the Cuisine du Monde, presented by Adonis in collaboration with the École des métiers de la restauration et du tourisme de Montréal.
Hours of operation on Saturday, October 26 and Sunday, October 27 are 10 a.m. to 6 p.m.
For details, please visit tourismtravelshow.com. You can buy your tickets online and enjoy a $3 discount, courtesy of Blue Cross Travel Insurance.