How exciting it was for me to see the Howie Mandel Gala as part of the Just For Laughs Festival at the Place des Arts. On July 24 he hosted the prestigious CW Gala! This was the fifth consecutive time Mandel, a part owner JFL now, hosted a lineup of top comedic all-stars. Featured were Rachel Bloom, Anjelah Johnson, Ronny Chieng, Fortune Feimster, Alonzo Bodden, Cameron Esposito, Mark Watson, Vir Das, Ted Alexandro and Courtney Gilmour.
Mandel has remained a constant force in show business for more than 30 years. He currently serves as executive producer and host of the game show Deal or No Deal, which returned with exciting, brand new episodes last December on CNBC. In addition he has served as a judge for a decade on NBC's hit summer talent competition series, America's Got Talent, which kicked off its 14th season in May. He was also a judge on the global winter edition of the series, America's Got Talent: The Champions. He recently released his first solo special in 20 years Howie Mandel Presents Howie Mandel at the Howie Mandel Comedy Club on Showtime in January. He can also be seen in the second season of his Nat Geo Wild series Animals Doing Thing,s which he co-hosts with his son Alex.
As the show began, a guy got up in the audience and started to clap. Then he ran towards the stage. CTV's Mose Persico, sitting next to me, said "it is the t-shirt guy. Just watch him." Well this fellow really got the crowd going, pulling one t-shirt after another off his body and throwing them into the crowd.
Then came Mandel, who got a well-deserved standing ovation. This guy never disappoints his audience. He joked about escape rooms and said there was a new one called "Marriage," adding that they are not going to charge you when you go again, but they take half of what you have when you exit."
Mandel cracked us up with anecdotes about pharmacy shopping, underwear, spanks and poked fun at some audience members. "What is a yeast infection?" he asked. "Do you get from sitting on a muffin?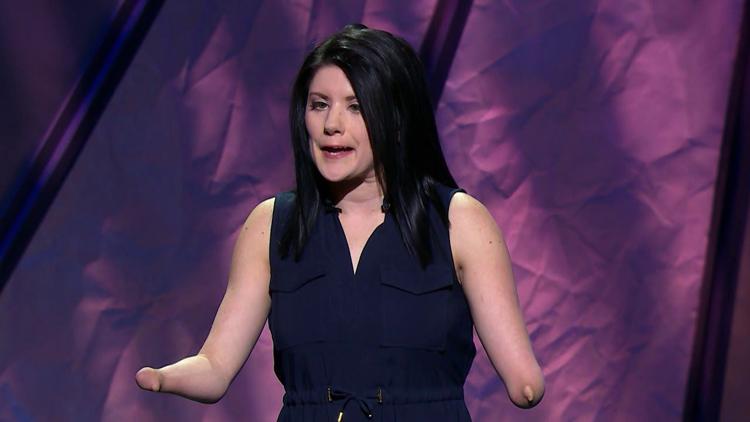 As the editor of Inspirations Newspaper, geared towards special needs issues, I was delighted to see Gilmour for the first time. She was born with no hands and one leg and makes this the focal point of her act. Considered one of Toronto's fastest rising comedy talents, she won the coveted Homegrown Comics Competition at the 2017 Just For Laughs Festival. "I was born without hands and I get a lot of weird questions about it, especially from cab drivers," she says. "Cab drivers are chatty people. Cab drivers are the only ones who can interrogate you about life's choices, openly judge you for them and then charge you $30. I was in a cab in Toronto recently and as soon as I got in the cab the driver turned to me and he was like 'Excuse me Miss, can I ask what happened to your hands?' And I said, 'Oh nothing I was just born this way' and he said, 'That's interesting, my sister has back problems,' which is the same thing come to think about it."
Alexandro said that he has been a comedian for 25 years. "People ask if I am funny in real life," he said. "I tell them that I am alive right now."
Femster said she is engaged to a Kindergarten teacher. "They always tell you to wash your hands," she said. "You might think you wash your hands, but not enough; not according to a teacher."
Esposito talked about the legalization of marijuana and wished us luck when edibles hit the market. Bodden had a good line about Walt Disney's plans to cast a black Little Mermaid, noting that white people are upset by this. "Mermaids are not real," he reasoned. He talked about new technology and his doorbell, which reports him as a suspicious character every time he comes to the door."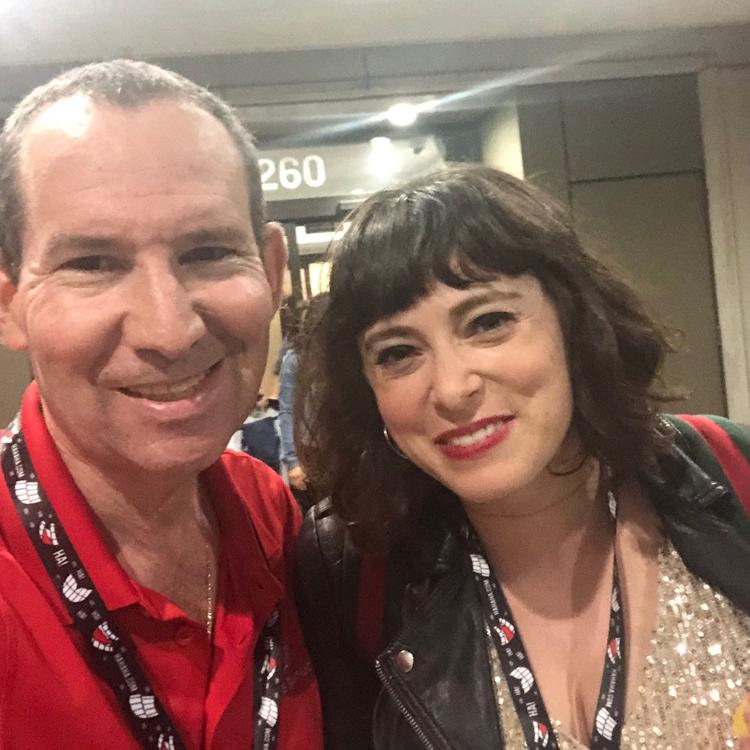 Bloom concluded the gala by showcasing her immense talent as an actress, comic and singer. The star, creator and executive producer of the smash CW musical dramedy Crazy Ex-Girlfriend is virtually idolized by the two females in my household and I must confess after watching a few episodes earlier this week I became an instant fan as well. I got to meet her at the stage door after the show and she seemed so down to earth. Hot off the heels of sold out performances at Radio City Music Hall in New York City and The Palladium in London – the latter of which earned her a five star review from The Guardian – Golden Globe winner Bloom is hosting her What Am I Going To Do With My Life Now? Tour at the Gesu July 26 and 27. Fans will be treated to songs from Crazy Ex-Girlfriend, plus solo performances which will showcase her stand-up and original material.
The other galas
And now the galas continue. On Thursday, July 25, controversial, belief-challenging and thought-provoking, Jim Jefferies will host two shows at 7 pm and 9:45 pm at PDA.He is one of the most popular and respected comedians of his generation. Recently named one of the top 5 touring comedians in the world, and fresh off three Netflix comedy specials (Freedumb, Jim Jefferies: BARE, Jim Jefferies: This Is Me Now) and two critically acclaimed seasons of his eponymous Comedy Central series, The Jim Jefferies Show, 2019 sees the iconic voice of late night take to the stage in Montreal this July, accompanied by a lineup of comedians from across the globe. Featured will be : Jeff Ross, Chris Redd, Ms. Pat, Forrest Shaw, Nore Davis, Bonnie McFarlane, Rhys Nicholson, and Tommy Little at 7 pm and and Nicole Byer, Brian Posehn, Brad Williams, Nish Kumar, Dave Merheje, Erin Foley, Ismo and Jarrett Campbell at 9:45 pm
The Wanda Sykes Gala will tale place on Friday, July 26 at 7 pm.Ranked among Entertainment Weekly's 25 Funniest People in America and called "one of the funniest stand-up comics" by her peers, Sykes is a trailblazing comedian with a smart-wit and larger than life personality. Her gala will featue Cristela Alonzo, Marsha Warfield, Byron Bowers, Kurt Braunohler, Erica Sigurdson, Peter Helliar, and Peter White.
The Hasan Minhaj Gala will follow at 9:45 pm. Comedian, actor, host, and writer, Minhaj, is bringing his energetic presence and passion to the JFL stage to host his first multi-comic gala! It will feature Amanda Seales, Michael Kosta, Ivan Decker, Jacob Samuel, Fahim Anwar, Emma Willmann, Nimesh Patel, and Flo & Joan.
The Anthony Jeselnik Gala is set for Saturday, July 27 at 7 pm. Jeselnik has found success on both television and the live stage. He will next serve as host of the Comedy Central half-hour series Good Talk, which will premiere this fall and will feature conversation, insight, and humour with well-known comics. His show will feature Louie Anderson, Ron Funches, Michael Rapaport, Bryan Callen, The Lucas Brothers, K. Trevor Wilson, Becky Lucas, and Nick Beaton.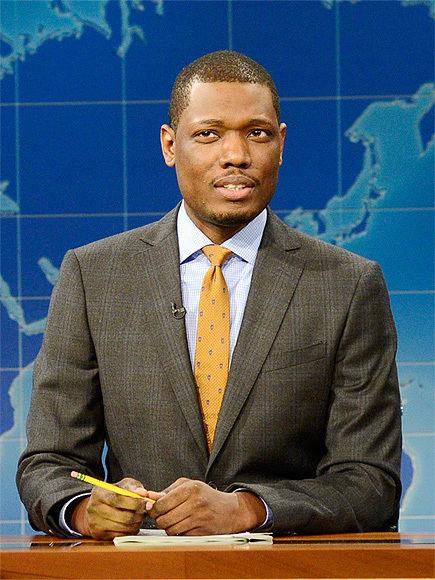 Having been named one of Rolling Stone's "50 Funniest People," Buzzfeed's "50 Hottest Men in Comedy," and Variety's "Top 10 Comics To Watch," Michael Che will host his gala on Saturday, July 27 at 9:45 pm. She has established himself as one of the biggest comedy players working today. His comedy uses humour to identify humanity in the most controversial actions. Che is currently the co-anchor of Saturday Night Live's iconic "Weekend Update" segment where he is also a co-head writer for the show. Prior to joining SNL, he was a correspondent on Comedy Central's Emmy & Peabody Award-winning program The Daily Show with Jon Stewart. The ggala will feature Jay Pharoah, Fred Armisen, Pete Holmes, Sam Jay, Fin Taylor, Jessica Kirson, Matt O'Brien, and Phil Hanley.
For the final night of JFL on Sunday, July 28, The Anthony Anderson Gala is set for 6:30 pm. Emmy and Golden Globe-nominated actor Anderson is bringing his high energy and dynamic personality to Montreal. He is the star and executive producer of ABC's multi-award nominated sitcom Black-ish . The show will feature Donnell Rawlings, Chris Spencer, Aida Rodriguez, Pete Lee, Shaun Majumder, Christophe Davidson, Matteo Lane, and more.
Finally, The Jonathan Van Ness Gala will conclude proceedings at 9 pm. Emmy-nominated television personality, podcaster, and hairstylist to the stars Van Ness, stars in The Netflix hit show The Queer Eye. He will be joined by Trixie Mattel, Marina Franklin, Solomon Georgia, Beth Stelling, DeAnne Smith, Mawaan Rizwan, and Ted Morris.
For tickets by phone, online or in person call 514-845-2322 or log on to hahaha.com.