Less than two years after his defeat in the last City of Montreal election, former Montreal Mayor Denis Coderre is not closing the door to a return to politics. In the meantime he remains busier than ever and based on what I have seen on the society scene, his popularity has only grown.
It is indeed an understatement to say that Coderre is a changed man. Following two decades in politics, the first thing he did after the 2017 vote was focus on his health. He took up boxing, exercising and changed his eating habits. The end result thus far is a 127 pound weight loss.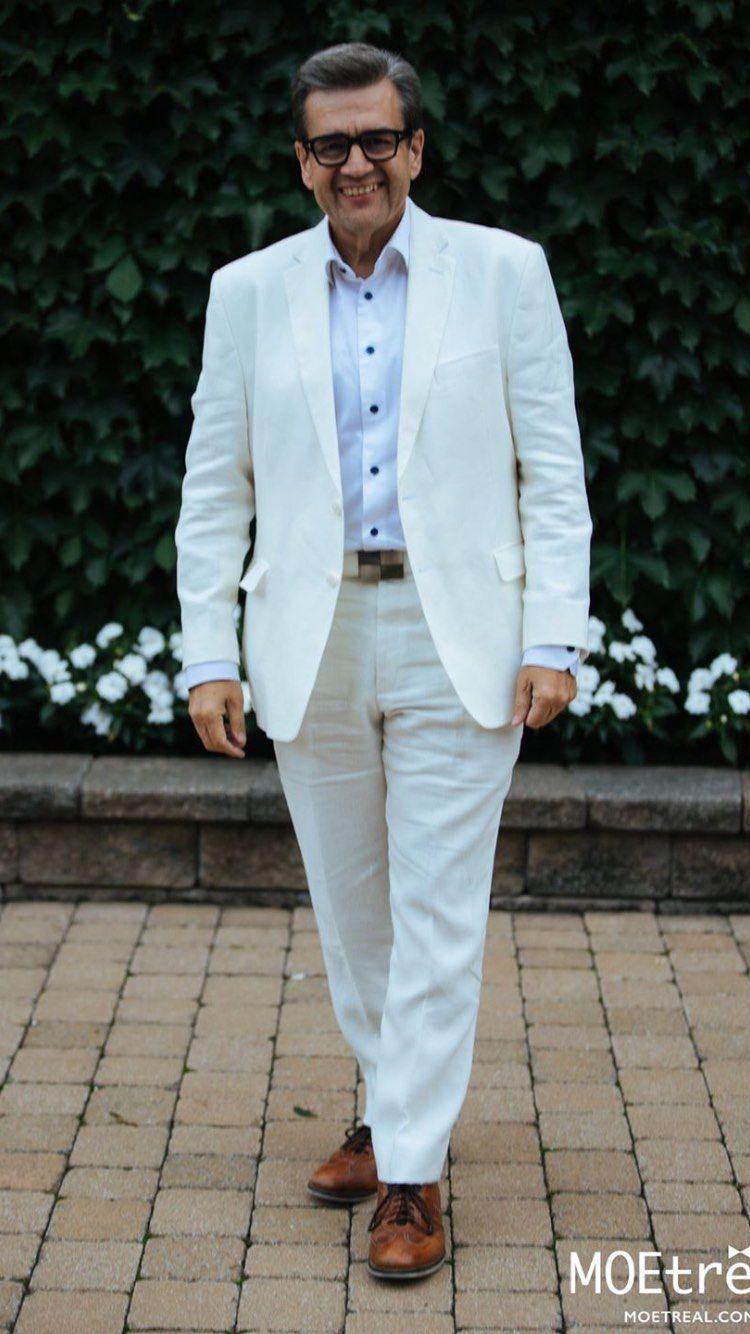 "I am boxing three to four times a week," Coderre told me in an interview. "I am in the ring for about 55 minutes, as well as hitting the bag and shadow boxing. I follow that off with work on the treadmill and weightlifting. I feel good."
If he does decide to back into politics, Coderre is doing things right. He currently has four jobs: an ambassador for the Jewish General Hospital Foundation, special advisor for strategic and international development at Stingray Digital, board member for the Eurostar international high speed rail service and special advisor to The Fédération Internationale de l'Automobile (FIA). And just like he did as mayor, he is a frequent attendee to high profile events, something his successor Valerie Plante has not been.
Coderre established exceptionally strong ties with the Jewish community, first as an MP and former cabinet minister for the Federal Liberal Party and especially during his four years as mayor. That is why he was asked to serve as an honourary co-chair for the upcoming Thursday, September 19 Jewish National Fund Sapphire Jubilee Negev Gala at Le Windsor Ballrooms.
JNF, Israel's premier social infrastructure organization, will pay tribute to its "Woman of the Year"—a beloved Canadian patriot and community leader, Barbara Seal. Drawing her inspiration from the Judaic value of Tikkun Olam—healing the world—she hopes to seed future medical breakthroughs by galvanizing support for the construction of the Abramovich Building for Nanoscience and Nanotechnology at Tel Aviv University. From this dinner, the JNF Canada Floor (2nd Floor) will be established. At just over 1,000 square meters in size, the floor will be home to seven laboratories and seven offices, including the "Laboratory for Personalized Nanomedicine."
Following decades of devotion towards finding solutions to solve society's most pressing challenges, this exciting project will tremendously enhance Israel's capacity to conduct cutting-edge medical research and development for the betterment of humanity. The future building will host the very same scientists who have recently invented the world's first fully-functioning 3-D artificial heart—a breakthrough that made headlines all over the planet. One can only imagine what the future holds in terms of treatments for cancer, as well as in the fields of neuroscience and cardiology!
Coderre's video promoting the event has been a popular one to click. He refers to the honouree as "Barbra S," and not Streisand. "Barbara Seal is bigger than Streisand," he said. "She is an amazing person. When I was the federal minister of immigration I worked with her as she served as a Citizenship judge. I attended many of her events swearing in new Canadians."
As mayor of Montreal, Coderre led a mission to Israel two years ago. This included a visit to Tel Aviv University. He said it cemented his attachment to the Jewish state.
Will Coderre run for his old job again in two years? Is he dreaming any bigger? The Quebec Liberal party needs a leader. "They used to call me the Premier of Montreal," he laughed.
A Woman of Action
A woman of action and a tireless advocate on behalf of countless worthy causes, Barbara Seal is widely admired and appreciated for her illustrious career in public and community spheres. She has been extensively acknowledged for her many outstanding contributions in helping to make Canada a better place. In recognition of championing Canadian unity—particularly among the youth— she has received the Order of Canada.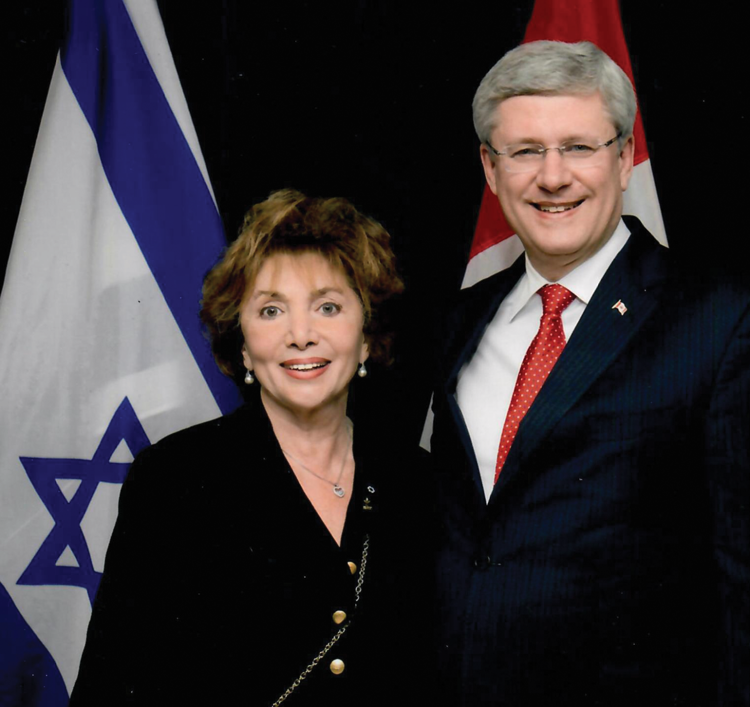 A past vice-president in charge of the Canada Day Celebrations for Quebec, Seal holds the distinction of having been selected as one of 125 Canadian volunteers to receive the Governor General's Special Edition Plaque. She has also been awarded the Commemorative Medal for the 125th Anniversary of Canadian Confederation and the Queen's Golden Jubilee Medal. In appreciation for her devotion to community and intercultural rapprochement, she received the Médaille des Arts et Métiers from the Carrefour des Communautés du Québec, the Golda Meir Award, Grande Dame of Montreal, the Jerusalem 3000 Medal, the Canadian Parks and Recreational Association Award, and the Canadian Cancer Society Award
As a Hampstead municipal councillor for 22 years, Seal was responsible for introducing innovative policies and programs, such as twinning the town with the northern Israeli municipality of Kiryat Shmonah and the annual "Hampstead Day." A past member of the Board of Directors of Place des Arts, the Arts Council of the Montreal Urban Community Théâtre Espace Go and the National Forum on climate change, she is also a immediate past National President of Canadian Friends of Tel Aviv University where she was bestowed an Honorary Doctorate and TAU's President's Medal. In 1997 she was appointed a Canadian Citizenship Judge and served in this capacity for more than a decade. Although retired, she still enjoys conducting major citizenship ceremonies and relishes opportunities to visit schools and communities in the service of enhancing Canadian patriotism.
Seal notes that Tel Aviv is a world-leading city, the capital of big ideas that creates new thrilling horizons; a hub of the Israeli Start-up economy and the home of Tel Aviv University. In 60 years, TAU has become a top-tier university, ranking among the world's best. TAU o¬ffers everything you admire about Tel Aviv and Israel: forward-looking, open to the world, pluralistic, ingenuous, brave and bold. TAU harnesses Tel Aviv's energy and creative chutzpah. To date, TAU's Nanoscience and Technology Center comprises 90 research teams that have published more than 1,700 scientic papers, registered 200 patents, and provided advanced services to over 35 industrialliates.
Coderre is honourary chair alongside Monette Malewski. The evening will include special musical performances by artists appearing on the Segal Centre stage. Gala co-chairs are Etty Bienstock and Emelle Segal. Heleena Wiltzer is the dinner chair.
Tickets are $500 each and $250 for youth (JNF Future aged 24 to 40). For more information e-mail montreal@jnf.ca, call 514-934-0313 or log on to www.montrealnegev.ca