The chills are still rolling down my spine after getting an advance viewing of Toxic Beauty, which will air on documentary channel on Sunday, January 5 (9 pm). It follows an enormous lawsuit against Johnson & Johnson, linking their baby powder to ovarian cancer.
For decades, companies such as Johnson & Johnson, have been the subject of medical studies that link common personal care ingredients to diseases such as lung, ovarian and breast cancer. In 2018, Health Canada even quietly issued a warning that "talc," one of the main ingredients in many cosmetic products, is a potential risk of lung and ovarian cancer. Yet, as this documentary shows, cosmetic and corporate giants refuse, and aren't even obligated, to disclose this on their products.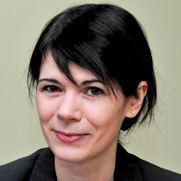 Besides the global impact of the beauty and personal care industry, the director featured a number of experts including Montreal's Dr. Maryse Bouchard, a Professor of Environmental Health at the Université de Montréal and Isabelle Plante, an environmental toxicologist dealing with skin cancer at the Armand Frappier Institute in Laval.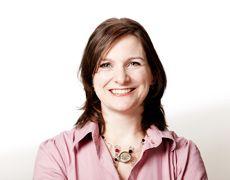 As the documentary shows, each morning people slather their bodies with thousands of chemicals hidden inside cosmetics and personal care products, many of which are toxic. This feature follows the class action lawsuit against Johnson & Johnson (J&J) and the plaintiffs, with their personal stories of women fighting for justice in a race against time. Director, Phyllis Ellis, had exclusive access to scientists, lawyers, advocates, regulators, politicians, a dynamic whistleblower, survivors, and women who have lost their lives.
To this day, J&J, a leading personal care products giant, faces more than 11,000 talc-related lawsuits in the United States and more than $4.6 billion in damages.
"When I saw the guilty verdict for Johnson & Johnson in headlines all over the U.S., linking talc in baby powder to ovarian cancer, I thought if the most trusted brand in the world could cause cancer, what other products are we using daily that could cause harm?" Ellis asked.
"As an Olympic athlete with over 15 years of training and competing, I used Johnson & Johnson baby powder several times a day," Ellis added. "After months of research and speaking with world-renowned epidemiologist and oncologist, Dr. Daniel Cramer, I discovered I was at risk."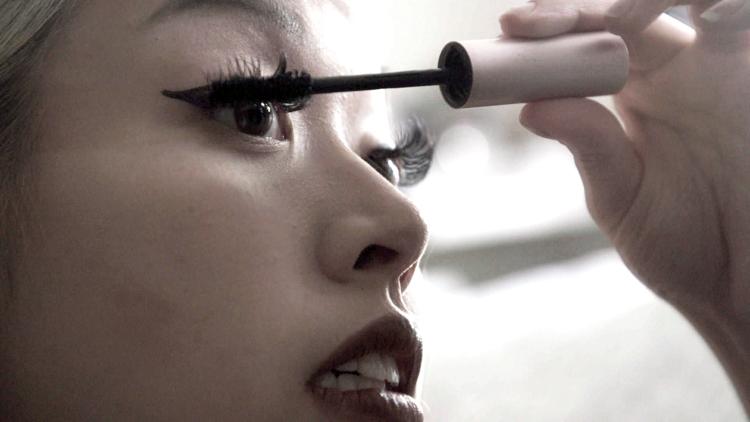 Woven throughout the film is a human experiment by Boston University medical student, Mymy Nguyen, who measures her chemical body burden from more than 27 products as scientists monitor and share the shocking results. I would suggest parents encourage their teens to watch this documentary. Nguyen, a Californian, will provide that demographic with someone they can relate to.
We are introduced to Mel Lika, a former counterintelligence officer for the United States, who was diagnosed with ovarian cancer in May 2014. She went through initial chemo, radical surgery and follow-up chemo. Eventually the cancer made an aggressive return, exhausting her finances. It is gut wrenching to see this once strong lady in such a weakened state.
Alain Menard, a McGill University grad, launched The Green Beaver Company with his wife Karen Clark in 2002 in Hawkesbury, Ontario. The aim of their company is to provide healthy, natural products for families. Their work in the pesticide and pharmaceutical industries helped shape their interest in natural goods, Green Beaver was developed as a reaction to the harsh chemicals found in children's shampoos, bubble baths, and other self-care products.  After years of working as biochemists and microbiologists, Karen and Alain were appalled at the amount of dangerous ingredients used to create hygiene products, especially for children. So much so that Karen left her job in 1996 to begin formulating products that would eventually become Green Beaver mainstays. Additionally, it was when Alain's 32-year-old sister was diagnosed with breast cancer in 1999—a disease often linked to the parabens used in everyday products like deodorant—that Green Beaver truly became a team initiative. The goal was simply to put their knowledge to better use and create a difference in the world by providing all-natural alternatives.
Is my shaving cream safe? What about my soap, deodorant, toothpaste or fragrance products? I used J &J most of my life. Going through some products today I found an old container of the talc and tossed it in the garbage.
The  documentary Channel is Canada's signature destination for provocative, thoughtful, and entertaining factually-based programming. Canada's only documentary channel, it brings viewers documentary programming 24 hours a day, seven days a week. You must subscribe via your cable service: channels 336 and 1336 on Bell Fibe and channel 151 on Videotron.