Catherine Verdon-Diamond, one of the most delightful personalities on the local media scene, will replace Frank Cavallaro as the regular weather forecaster for  the CBC Montreal television newscast and on Sabrina Marandola's radio drive home show.
In an interview with Domenic Fazioli, Cavallaro said he is taking a break. After some 40 years in the business, he plans to spend the winter in Florida. When he returns, he says he will be available for fill-in spots on CBC or any other opportunity that comes his way.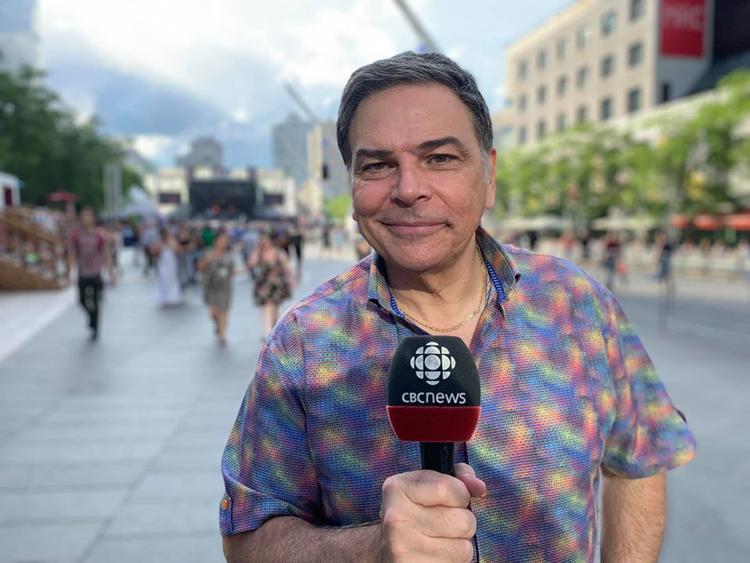 Well here is a good idea for the folks at Bell Media. Cavallaro is a very knowledgeable sports fan. Give him a gig on TSN 690, where fill-ins get a lot of airtime. And with Rick Moffat sadly out of the picture, perhaps Frank could even become the voice of the Impact. Soccer is his forte.
As for the lady we merely call CVD, Bob Babinski actually plucked her way from CBC when he launched Breakfast Television here. That show went off the air a few months ago, but it was clear CVD would not remain unemployed for long. Her dynamic personality not only resulted in a large fan base, but she became the "go to" person for community organizations seeking an uber-personable emcee for their events.
CVD excelled at doing live reports on location, particularly at schools. If CBC wants to get a bite on their competition then they will get her out into the community. I am hearing that the supper hour newscast could be in for a new format once they move to new studios. My advice for starters: give Douglas Gelevan a few more minutes for his sportscast by removing the back and forth chat with the anchor.
Hats off to Cavallaro, who was always entertaining on CTV, CBC and his days as a host on FM 96 (now Virgin Radio). He has been truly implicated in the community.
Cavallaro worked at CTV for 17 years until being laid off in January 2008. A month later he was hired by CBC. He also runs his own charitable foundation: the Angelman Syndrome Foundation. Angelman syndrome (AS) is a rare neuro-genetic disorder that occurs in one in 15,000 live births. It is often misdiagnosed as cerebral palsy or autism due to lack of awareness. Characteristics of the disorder include developmental delay, lack of speech, seizures, and walking and balance disorders. In the spring of 2017 he opened his own La Diperie franchise in Blainville.