In late February Les Films du 3 Mars and Les Films Camera Oscura announced the theatrical release of Ziva Postec. The Editor Behind the Film Shoah, a new documentary feature by Catherine Hébert (Notes on a Road Less Taken, 2011). The film will open in theatres on March 15 at the Cinémathèque québécoise (Montreal), Cinéma du Musée (Montreal) and Cinéma Cartier (Quebec).
Screened at the Montreal International Documentary Festival (RIDM) and at the International Film Festival Rotterdam (IFFR), Ziva Postec. The Editor Behind the Film Shoah will also be featured at the Jerusalem Film Festival in Israel from July 25 to August 4.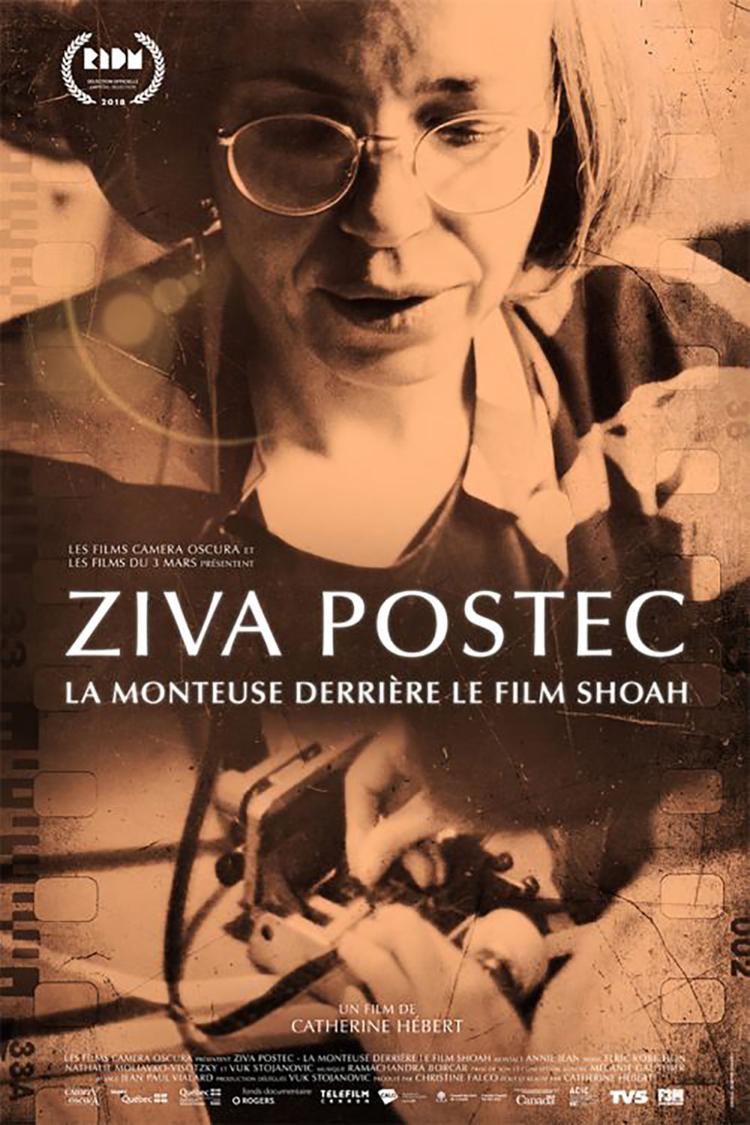 The public who would like to learn more about Ziva Postec's work is invited to a rare screening of Pourquoi Israël? (1973), also directed by Claude Lanzmann, presented on March 10 at the Cinémathèque québécoise.
A little-known name linked to a film that was to profoundly shake up our notion of history. Ziva Postec devoted nearly six years of her life to editing Shoah, the epic opus by Claude Lanzmann that would shed harrowing new light on the extermination of the Jews during the Second World War. Delving into her memories, the editing room virtuoso — a survivor in her own way — tells her story for the first time, going behind the scenes of the monumental undertaking to bring previously unseen footage to the screen. Performing her task with a devotion bordering on obsession, Postec reveals herself as a humble heroine, one whose unwavering commitment and luminous intelligence contrast sharply with some of humanity's darkest hours.
Catherine Hébert makes political and social documentary films. She has often filmed in Sub-Saharan Africa, taking an interest in the effects of war and violence against women, as well as exploring the intricate fabric of everyday life. Her films, particularly The Other Side of the Country (2008) and Notes on a Road Less Taken (2011), earned critical acclaim and selections to numerous festivals, where they have won several awards.
Trailer: vimeo.com/313086540
Feature-length documentary, 92 minutes
Original version in French, English, German, Hebrew, Czech and Polish - with French or English subtitles
—FILMS CAMERA OSCURA
—www.cameraoscurafilms.com
—LES FILMS DU 3 MARS
—www.F3M.ca
—AB